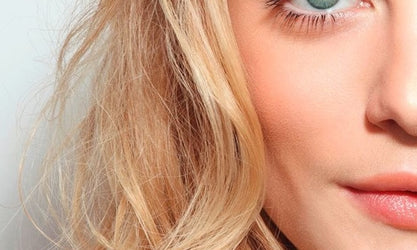 HAIR BUZZWORDS
Trends come and go, and it can sometimes be hard to keep up. So, here are some buzzwords that will make it easier for you to read the latest hair and beauty blogs without doing a double take.
Wob
This is a close cousin to the classic cropped bob. It's a collar length hairstyle characterised by an unforced, messy finish. The short wavy variation can be achieved by using a few sprays of TRESemme dry shampoo to give it a little volume boost. And voila, you have a wob! 
Sexture
Nope, you didn't read that wrong, its sexture! The style is the textbook combination of sexiness and texture and it's a hairdo that can deal any outfit an instant dose of attitude. It works best with short or mid-length hair and can easily be achieved using a pea-sized amount of hair volumizer. Simply work the product upwards through your hair and allow it to fall back naturally. By working the product into the ends of your hair, you can even achieve sexture with a ponytail.
Undone
This hair trend speaks of understatement as the central message – the classic less-is-more motto. With this style, perfection is traded for a more natural look to deliver hair that will turn heads without an "over-polished" feel. The best thing about this style is that it works for just about any length. All you have to do is pre-treat your hair with your favourite leave-in conditioner and blow dry it in a downwards motion. 
Twisting
This is a cool update to classic braided hairstyles. Two sections of hair are twisted together to create a defined curl. While its damp, twist the hair in the natural direction of your hair growth to give you a defined, even curl that can be pinned to resemble a natural looking hair accessory. Wrap it around your bun or your whole head, the choice is yours.
Razoring
Don't worry, we are not advocating daring undercuts here, razoring is simply the art of creating soft cut fringes and layers. The technique is achieved by using a razor to shape sections of hair. The outcome is highly textured and works well with thicker hair to get a wispy quality.
Thanks to the introduction to the latest buzzwords, you can teach your friends a thing or two about what's current and trending in the beauty world.