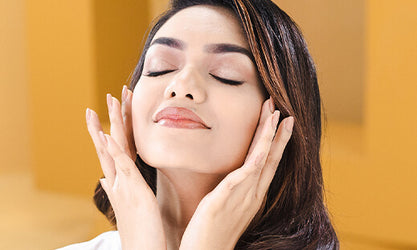 Skincare 101: Creating a Routine That Works for You.
Pollution is at an all time high and our daily routines and practices can make it harder to protect ourselves and most importantly our bodies. Given the amount of dust, dirt and grime we come into contact with on a daily basis, practicing a proper skin care routine now is quite essential.
Step 1
Set up a skin care routine that goes well with your day-to-day activities. If you're mostly a homebody and prefer spending your days relaxing at home, ease up on the Day Cream and switch to the Night Cream. Night Creams are usually thicker in texture and take slightly longer to absorb but have active ingredients like Retinol that brightens dull skin and smooths existing fine lines and wrinkles. However, if you're heading out throughout the day and enjoy moving around much, the Lakme Absolute Perfect Radiance Range Day Cream is highly recommended. Day Creams have a light texture and don't affect your natural skin tone. It also contains SPF and lightening agents like Vitamin C and more.
If you spend your days mostly running about and nights in bed kicking back with your TV on, then we recommend you use the Lakme Absolute Perfect Radiance Range Day and Night cream respectively as a routine.
Step 2
Keep yourself physically active. Getting in appropriate movement and exercises help increase the efficacy of the skin care regime you follow. When your body is treated right, it shows!
 Step 3
Eat healthy and drink lots of fluids. Yes, this is VERY important. Maintain your food and fluid intake by switching it up every so often. Add your vitamin-high juices to go with your daily water intake as well as a balanced diet. Juices, for example, are a great way of adding necessary vitamins to promote healthy skin. Carrot and Beetroot Juice detoxifies the body, Green Apple and Pomegranate Juice improves the quality of your skin and Papaya, Cucumber and Lemon Juice restores the natural glow!